Shade Doctor
Awning & Canopy Cleaning Specialists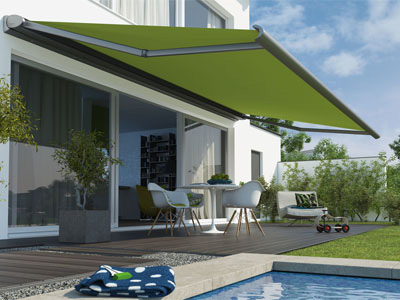 Retractable Awnings
PVC & Mesh Outdoor Screens
PVC & Polycarbonate Canopies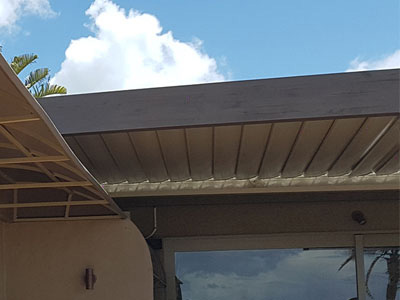 Louvre & Retractable Roof Systems
Why Maintain Your Shade Solution?
When you buy a car you drive away with an investment which you trust to last for a very long time…. In order for it to work well you service it, you clean it, you polish it and you make sure it has oil, water and fuel.
At Shade Doctor we like to think of our job as a crucial part to extending your outdoor products life so that in turn it can work efficiently, look great and last for a very long time.
What Are The Benefits?
It will help keep your product warranty valid
Extend the life of your investment beyond the warranty period
Why not enjoy your investment looking great all year round?
WHO ARE WE?
We are specialists in cleaning, servicing and maintaining outdoor products made from canvas, PVC, mesh, shade sail cloth, steel and aluminium parts and componentry.
As like anything you purchase in life, in order to keep it in good working condition it needs to be well kept.
WE CLEAN ALL TYPES OF AWNINGS
Fixed Frame Awnings & Canopies
Polycarbonate Roof Canopy
PVC (Tension Membrane Structures)
Wedge Awnings
Retractable Awnings
Retractable Pergola Roofs
Wave Shade Sails
PVC & Mesh Dropscreens
Shade Sails
Retractable Shade Sails
Custom Shade Solutions
WHAT WE COME WITH
Experience
Strong Health and Safety Practices
Ladders/mobile scaffolding
Cleaning equipment and supplies
Hoses
Extendable brushes
A Smile, professional attitude and motivation
WHAT WE DO
Clean
Wash, sponge/brush, rinse
Polish
We use appropriate polishing products dependent on the surface we are working with.
Service
We lubricate joins and tracking
Maintain
Everything we do involves maintaining the product
We do everything for you which most people put in the too hard basket due to heights, time, not having the right equipment etc…
What We Bring
A SMILE, PROFESSIONAL ATTITUDE AND MOTIVATION
Health & Safety Equipment
Ladders / Mobile Scaffolding
Cleaning Equipment & Supplies

Extendable Brushes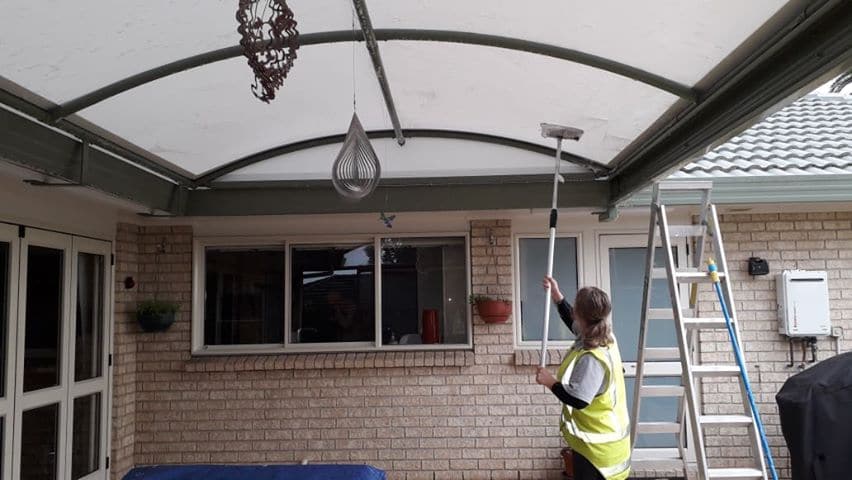 BEFORE AND AFTERS
As we like to provide proof of our work we ask you for permission to photograph your products before and after our service. This helps to show the progress and shows you the difference we have made!
One of our experts will email you your before and after pics once they have completed their job on site so if you are there or not you will know what the end result looks like!
WHAT WE DON'T TOUCH…
There are products which we may have to decline cleaning due to the nature of the business we are in. If we find that the product has suffered long term neglect or shows major signs that the product has deteriorated we will have to advise that this cannot be cleaned by a Shade Doctor Expert. However, we can offer suggestions on replacements of your product if you wish to find a new solution.
Some manufacturers will produce a product which has a short life span, eg. Online DIY products, retail outlet products you have brought off the shelf etc. When we come across a case where we know the product is outside of the manufacturer's warranty period we will only be able to clean it to our best ability. We will notify you before proceeding if we think the likelihood of our cleaning service may not work.
Products we like to work with
Canvases
Planosol
Docril
Sunbrella
PVC
Commercial grade PVC Fabrics
Ferrari
QCD – AP1000
Sundream Fabric
Clear PVC
Polycarbonate Roofing
Laserlite
Alsynite